September 7, 2023
Posted by:

admin

Category:

Interior Design
Preparing a nursery for your new arrival is a momentous and heartwarming task. It's a space where your baby will spend countless hours, creating precious memories. To help you create the perfect nursery, we've compiled ten ideas that offer not only beauty but also functionality, safety, and comfort.
1. Thoughtful Color Palette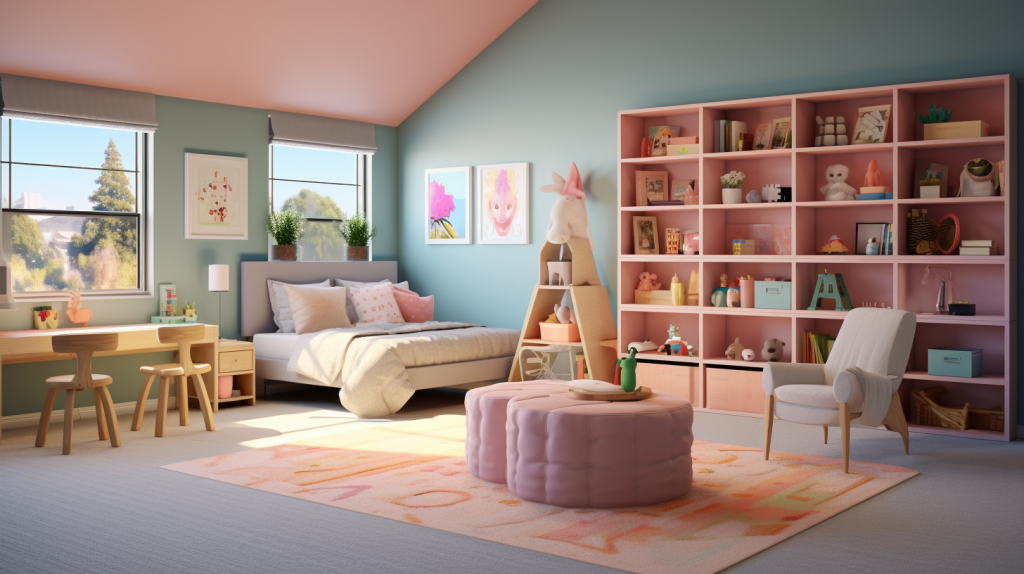 Selecting the right color palette is the foundation of nursery design. Soft, soothing colors like pastel blues, muted grays, or gentle greens create a serene atmosphere. Consider colors that promote tranquility and relaxation, fostering better sleep for both you and your baby.
2. Quality Furniture Pieces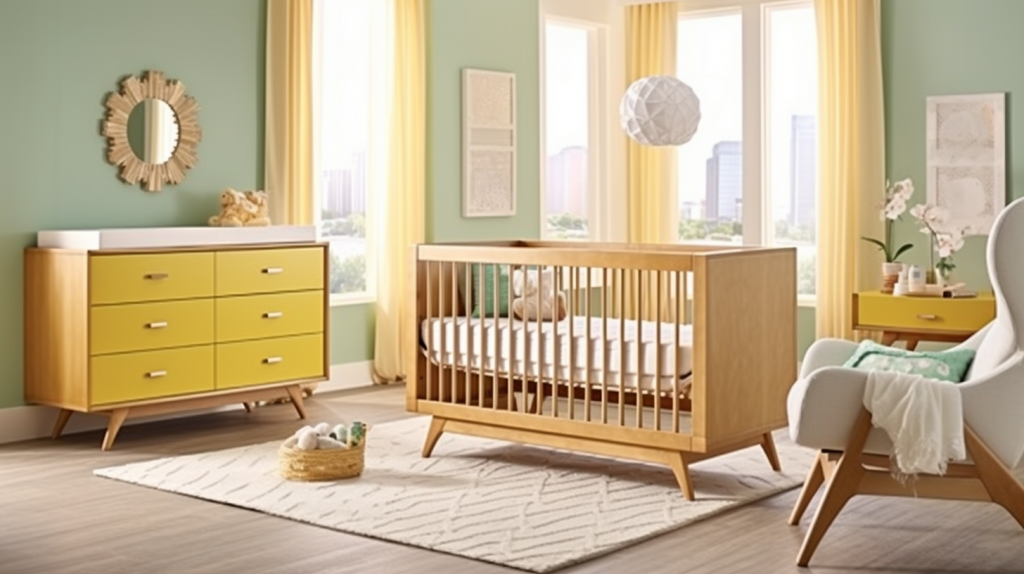 Invest in furniture that's not only stylish but also practical and long-lasting. A comfortable rocking chair or glider is a must for late-night feedings, while a convertible crib that grows with your child ensures longevity and value.
3. Harness Natural Light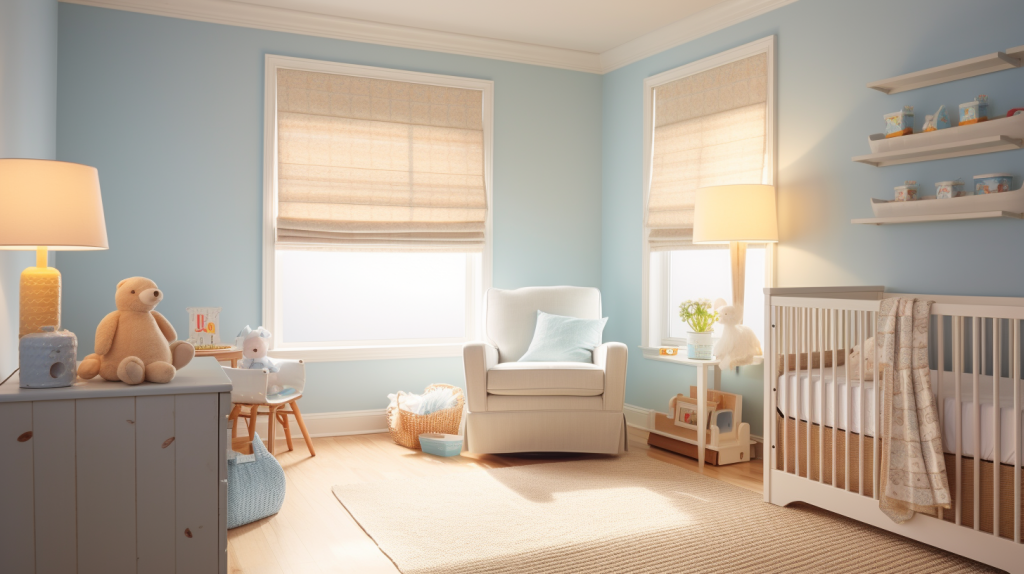 Maximize the benefits of natural light by using sheer curtains or blinds that let sunlight filter in. Natural light creates a warm, inviting ambiance and contributes to a healthy sleep-wake cycle for your baby.
4. Personalize with Wall Decals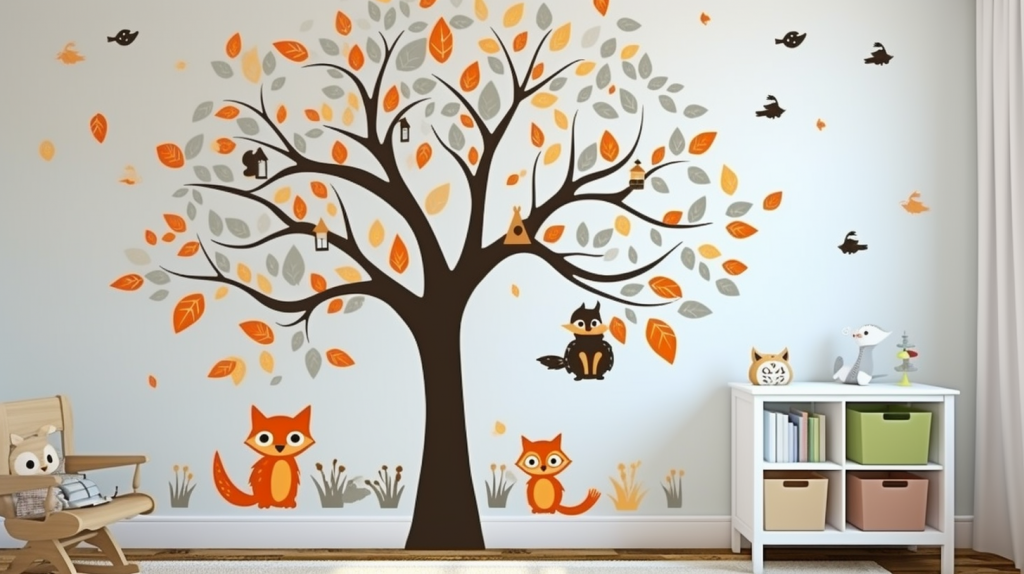 Personalization adds a unique touch to your nursery. Wall decals are a versatile and removable option. Choose from a range of designs, including animals, nature scenes, or even your baby's name, to make the room feel truly special.
5. Create a Relaxation Nook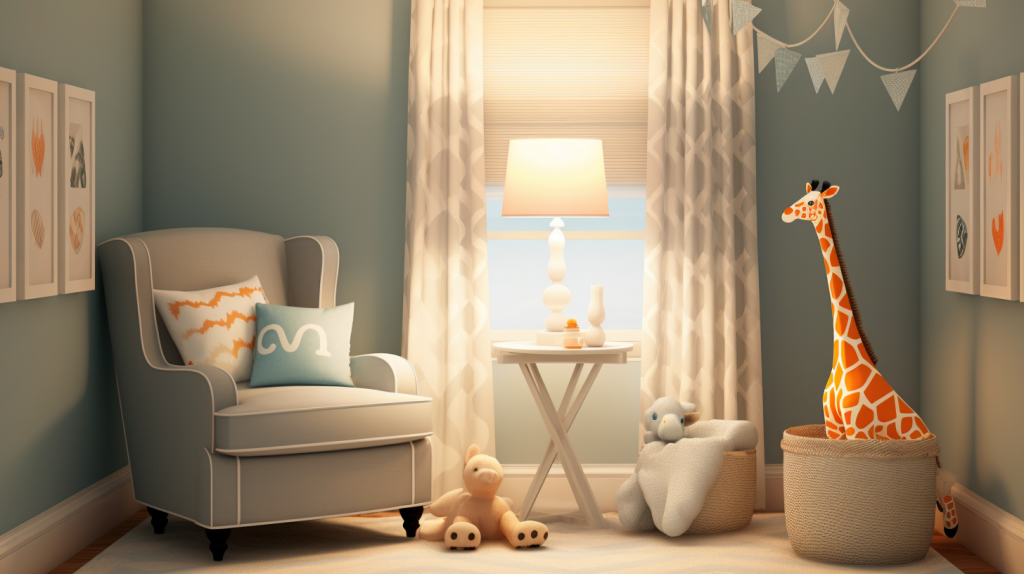 Designate a cozy corner for bonding and relaxation. A plush chair or sofa, adorned with soft pillows and blankets, provides a comfortable spot for you to share precious moments with your little one.
6. Efficient Storage Solutions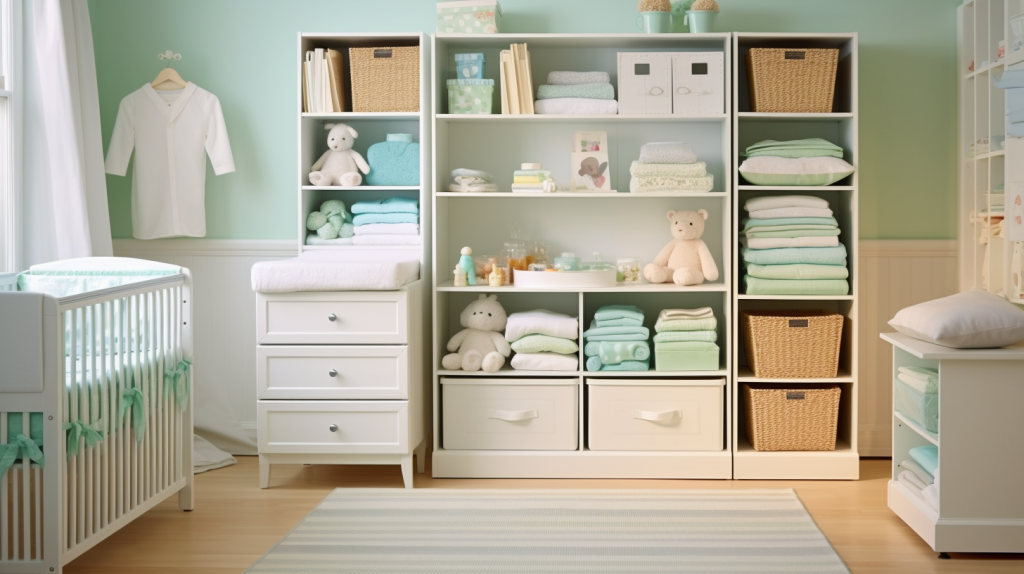 Staying organized is key to a functional nursery. Open shelves, baskets, and drawers keep essentials easily accessible, ensuring you can attend to your baby's needs with ease.
7. Engage the Senses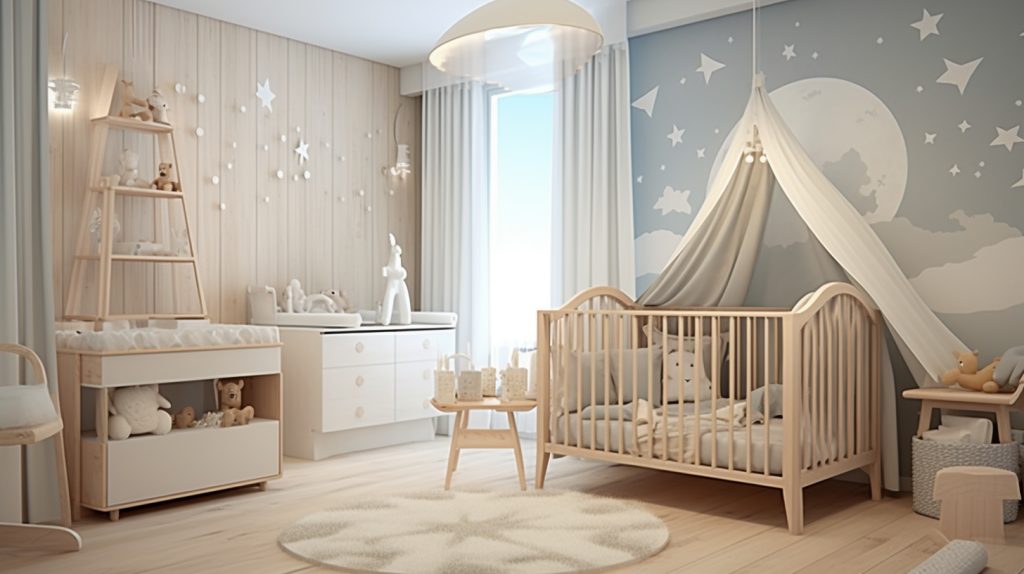 Stimulate your baby's senses with sensory elements. Mobiles, soft textures, and soothing music can engage their cognitive development and provide comfort.
8. Themed Inspiration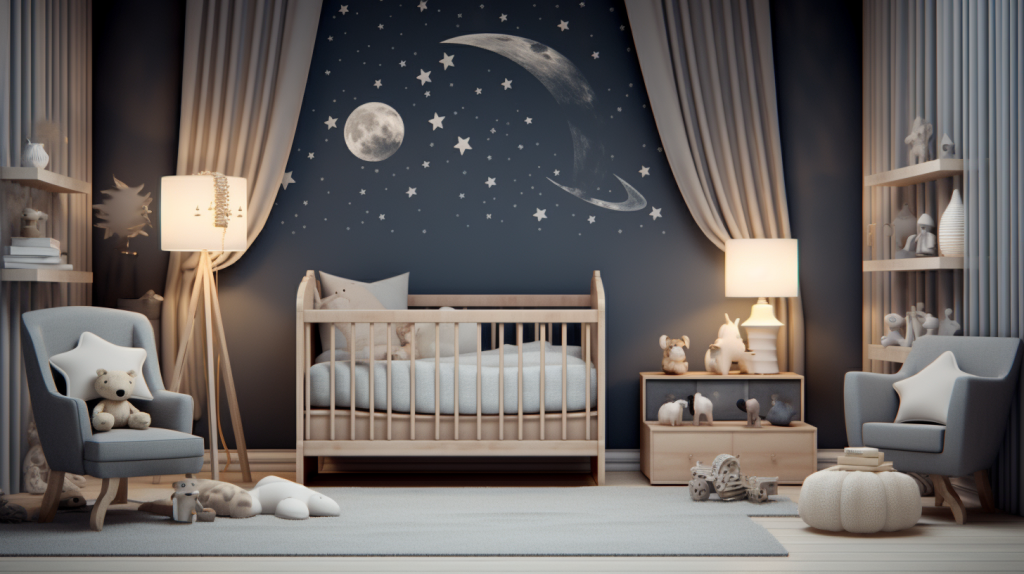 Consider a themed nursery for a cohesive and visually appealing look. Themes can range from whimsical woodland forests to adventurous outer space, or even classic storybook motifs. Choose one that resonates with you and your baby.
9. Invest in a Quality Mattress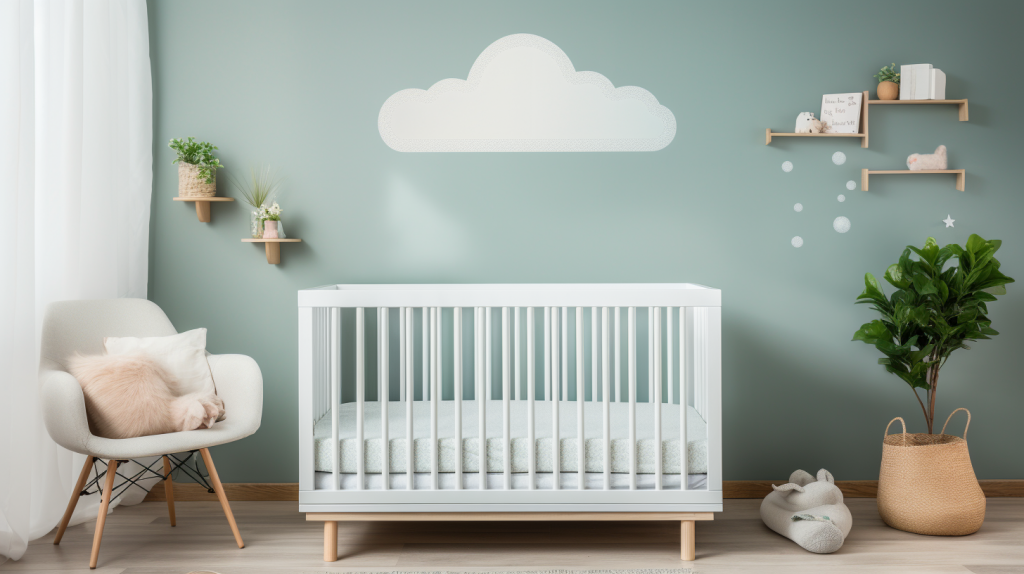 Your baby's comfort and safety are paramount. Invest in a crib mattress that meets safety standards and provides the right support for your baby's growth.
10. Safety is Paramount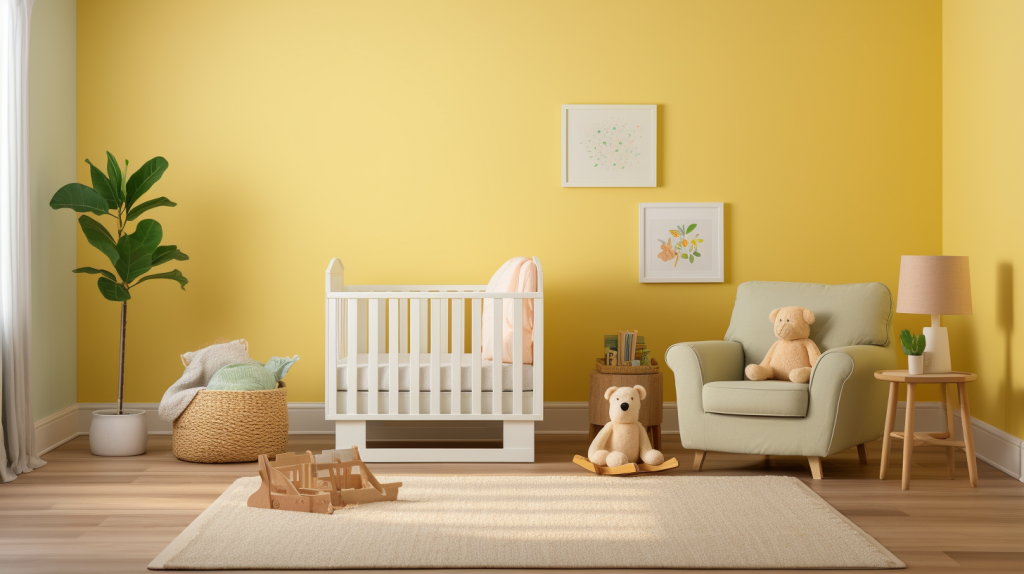 Above all, prioritize safety. Anchor furniture to the wall to prevent tipping, ensure cords and small objects are out of reach, and install outlet covers and safety latches to childproof the nursery.
In conclusion, creating the perfect nursery is a labor of love, blending aesthetics with functionality, safety, and comfort. These ten ideas offer a comprehensive guide to help you craft a nurturing and delightful space for your little one, ensuring that both you and your baby can cherish the moments spent in this special room. Start your nursery transformation with confidence, knowing that you're creating a haven for your new arrival to thrive and grow.